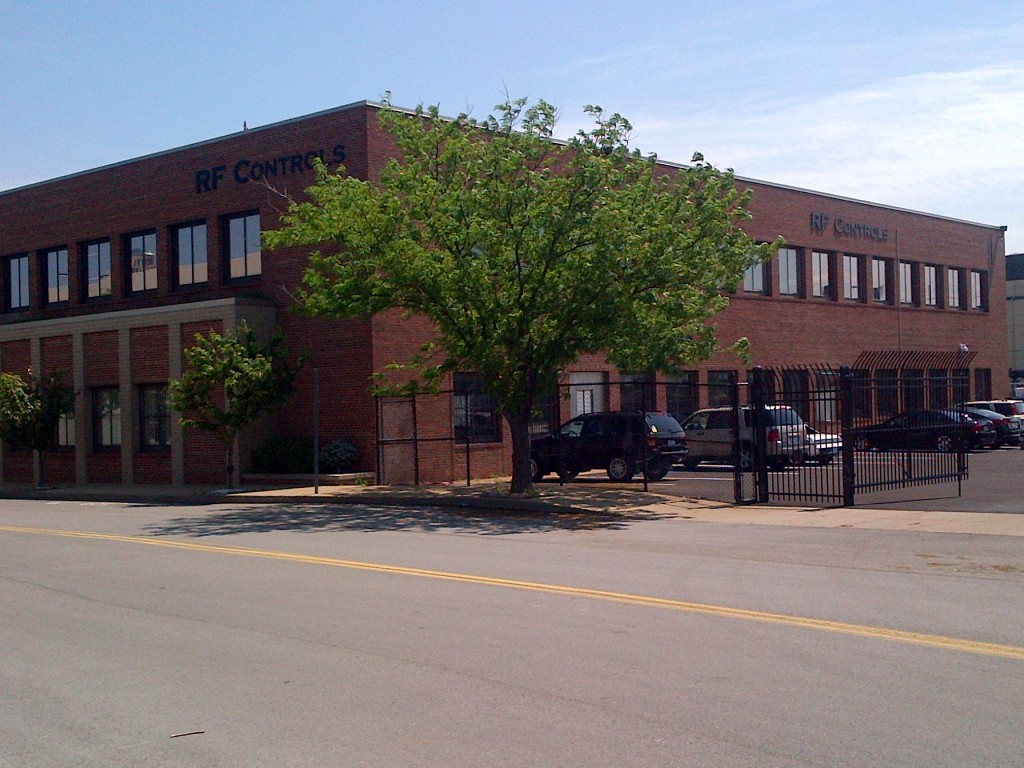 ST. LOUIS, MO., JULY 15, 2013 – RF Controls LLC, a leading provider of advanced radio frequency identification (RFID) smart antenna hardware and software, today announced that it has consolidated operations at their new headquarters located at 1400 South 3rd Street, Suite 220, St. Louis, MO 63104.
RF Controls LLC chose the Kirburg Building for its location, ease of access for clients and technological advancements that provide an environment conducive to our growing product mix.  "Consolidating our staff under one roof will enable us to operate in a more collaborative environment enabling greater communication between departments thus enhancing productivity and, most important, product performance and quality," said Graham Bloy, Chief Scientist and co-founder.  "We are delighted with the new environment and the impact it has already had on our staff and day to day operations of the company," Bloy continued.
About RF Controls
RF Controls, LLC, a leading provider of advanced radio frequency identification (RFID) technology, was founded in 2006 by businessman and entrepreneur, Tom Ellinwood, and Chief scientist and technology developer, Graham Bloy. The company's patented Intelligent Tracking and Control System (ITCS®) provides real-time location system (RTLS) functionality, using only passive, ultra-high frequency (UHF) radio frequency identification (RFID) tags to identify, locate and track items. The system is now in use at some of the world's largest and most influential companies. For more information about RF Controls, contact Todd A. Spence, Senior Vice President of Investor Relations, at 314-720-0895.