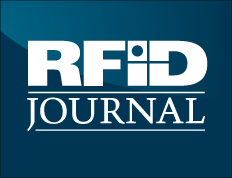 BY CLAIRE SWEDBERG
Oct 10, 2022 The partnership is aimed at providing aerospace and defense companies with Tego's enterprise-based software platform, along with a real-time view into the movements of people and things via RF Controls' passive UHF RFID.
• Growing Need for Real-Time Location on Factory Floors
• Integrated System to Tie Programs into One Solution
• Tracking Work-in-Progress, Locating Tools
Industrial Internet of Things (IIoT) solution provider Tego has partnered with RF Controls to deliver passive RFID-based, real-time track-and-trace visibility into forklifts, returnable transport items, assets, tools and individuals, as part of its smart factory solution for aerospace and defense companies. The Tego solution, leveraging RF Controls' overhead RFID technology, was initially deployed for a large aerospace company that has asked to be unnamed, and it is now being planned for use in other factory and warehouse settings.